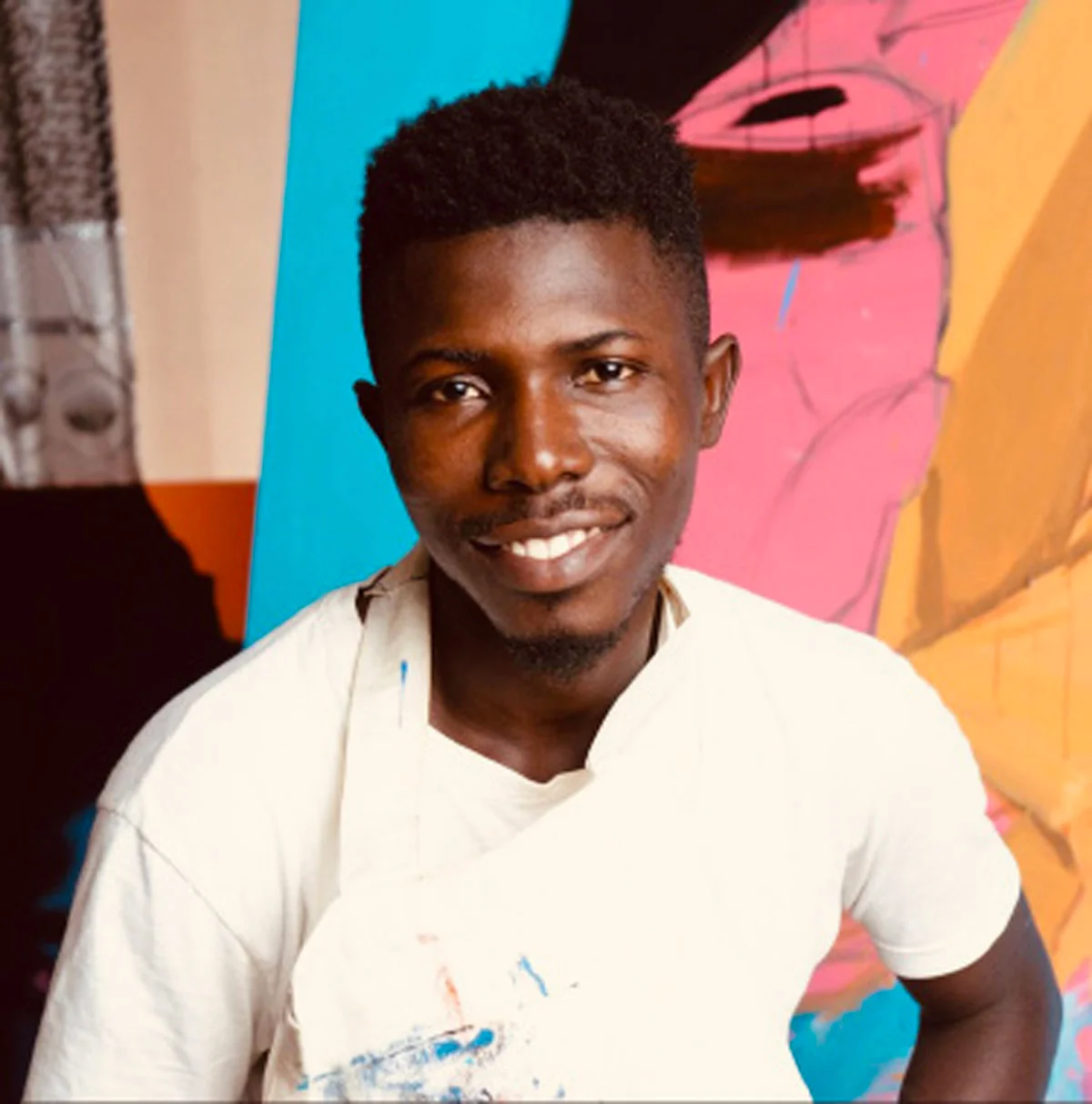 "I capture human reactions"
Abayomi Joseph (born 1995) is a renowned Lagos-based Nigerian visual artist. Joseph's interest in art was sparked as a teenager when he observed his peers sketching and illustrating with reverence. He was raised in the thrilling and vibrant city of Lagos. Under the tutelage of the seasoned Lagosian artist Saheed Adelakun, he refined his FineArts skills.
Joseph's entrance into the art world began when he was accepted into the esteemed Yaba College of Technology to pursue a higher national diploma in painting. His paintings investigate, in a distinct and captivating manner, how human consciousness reacts to the environment and influences our daily activities and decisions.
Joseph investigates the significance of social acceptance and accentuates social connections in a series of thought-provoking works. Using intuitive mark-making on his figures, he creates a compelling visual depiction of how our environments shape who we are and the course of our lives.
Many of Abayomi Joseph's works have been exhibited in numerous exhibitions and galleries, garnering a large number of aficionados. Joseph's works have been well-received by art enthusiasts and critics worldwide.
"I am a Nigerian artist well recognized for my evocative and figurative portraits. Subjects in my paintings are molded and inspired by their surroundings.
The cyclical nature of existence and the innate wisdom we possess as spiritual beings are major motivating factors for me. In my artwork, I investigate how our awareness responds to its surroundings, and how this response affects our development, our choices, and our routines. My figures' "intuitive marks" are meant to be visual metaphors for the ways in which our environments shape our identities and the paths we take through life.
I create art because it brings me joy to do it, and because I want it to touch the hearts and minds of everyone who views it," says Abayomi Joseph.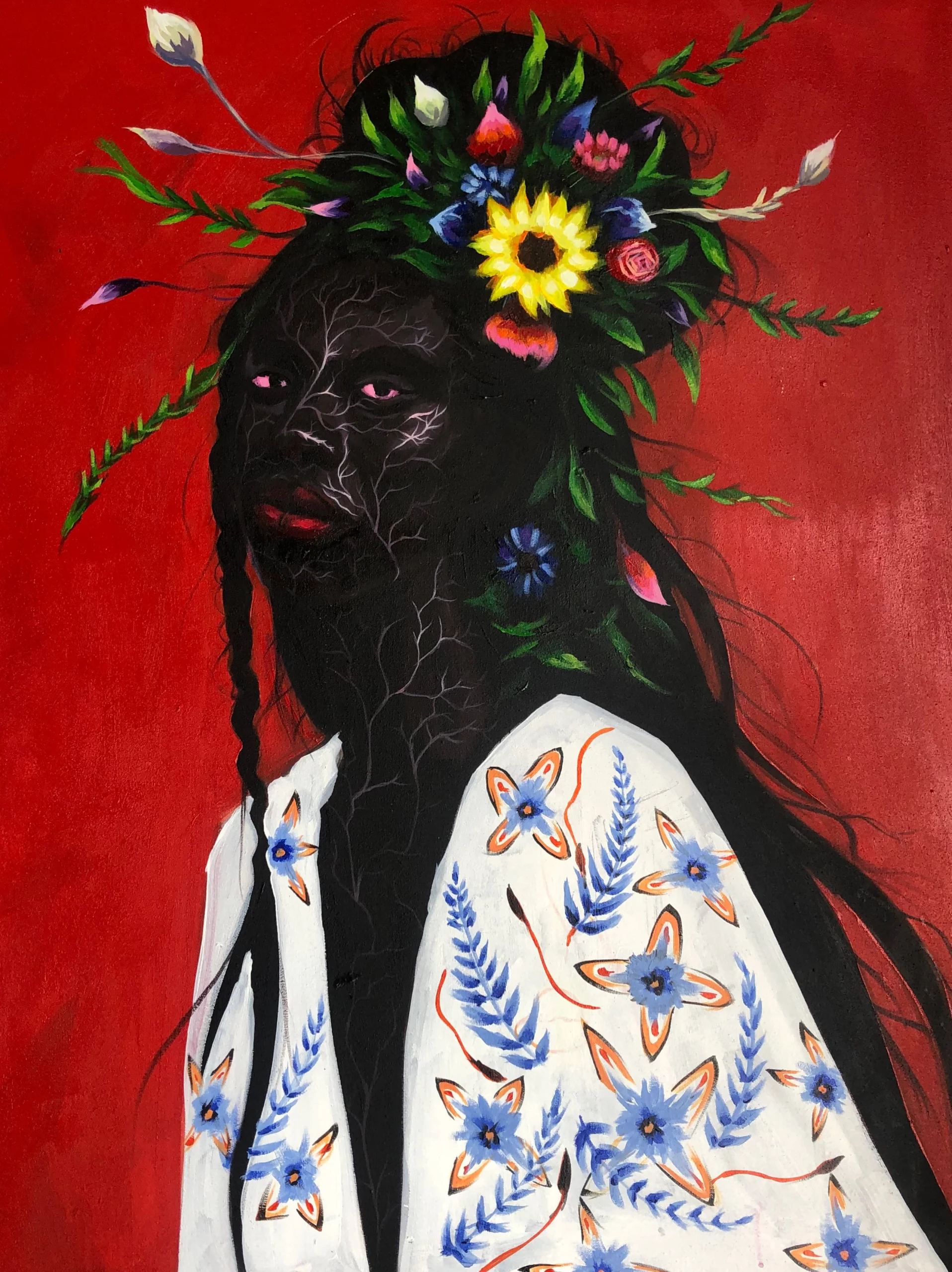 Feb 14, a tear for the vulnerable
Acrylic on Canvas 91.44 h x 76.2 w cm
(2022)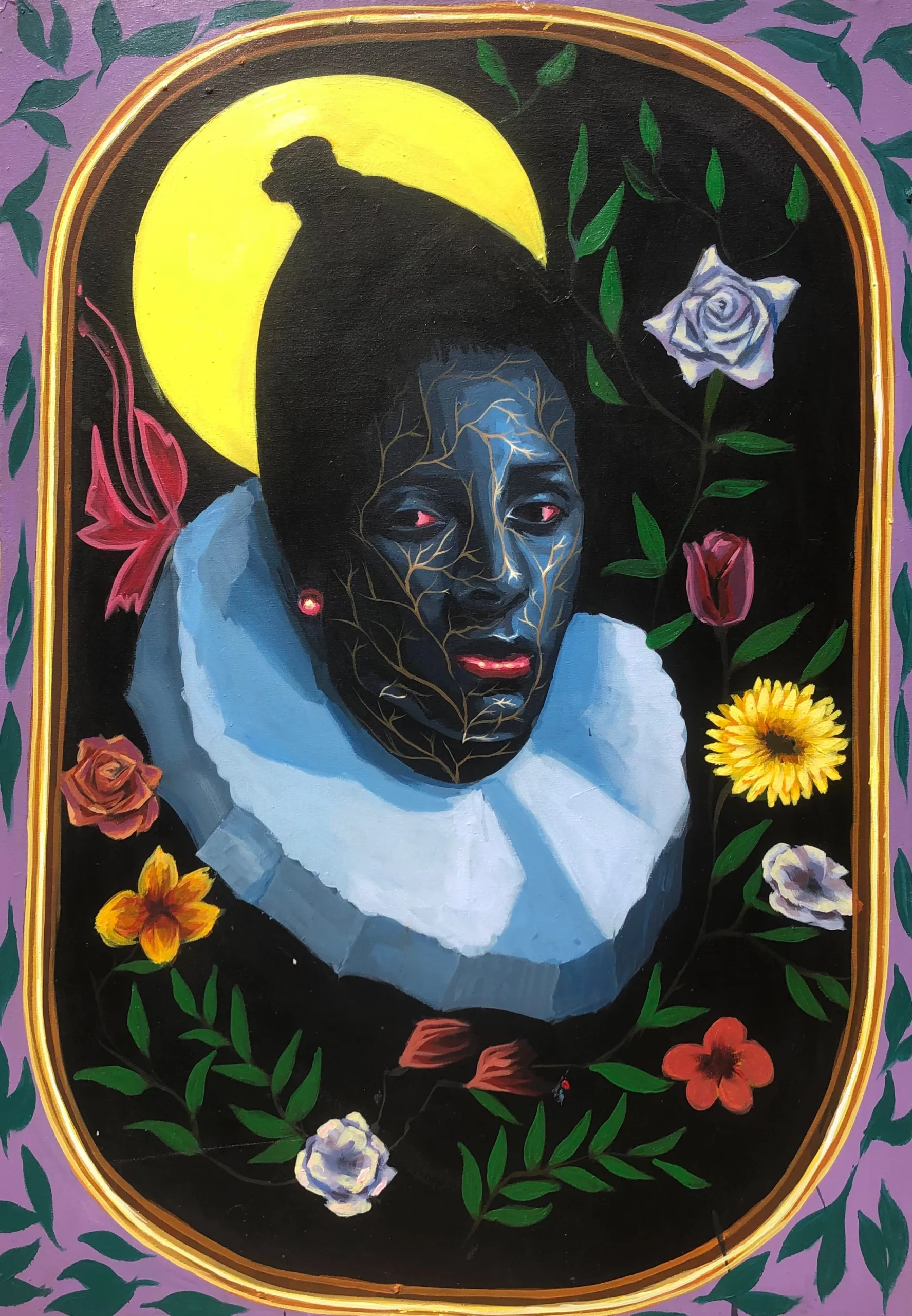 Never too late
Acrylic on Canvas 121.92 h × 91.44 w cm
(2022)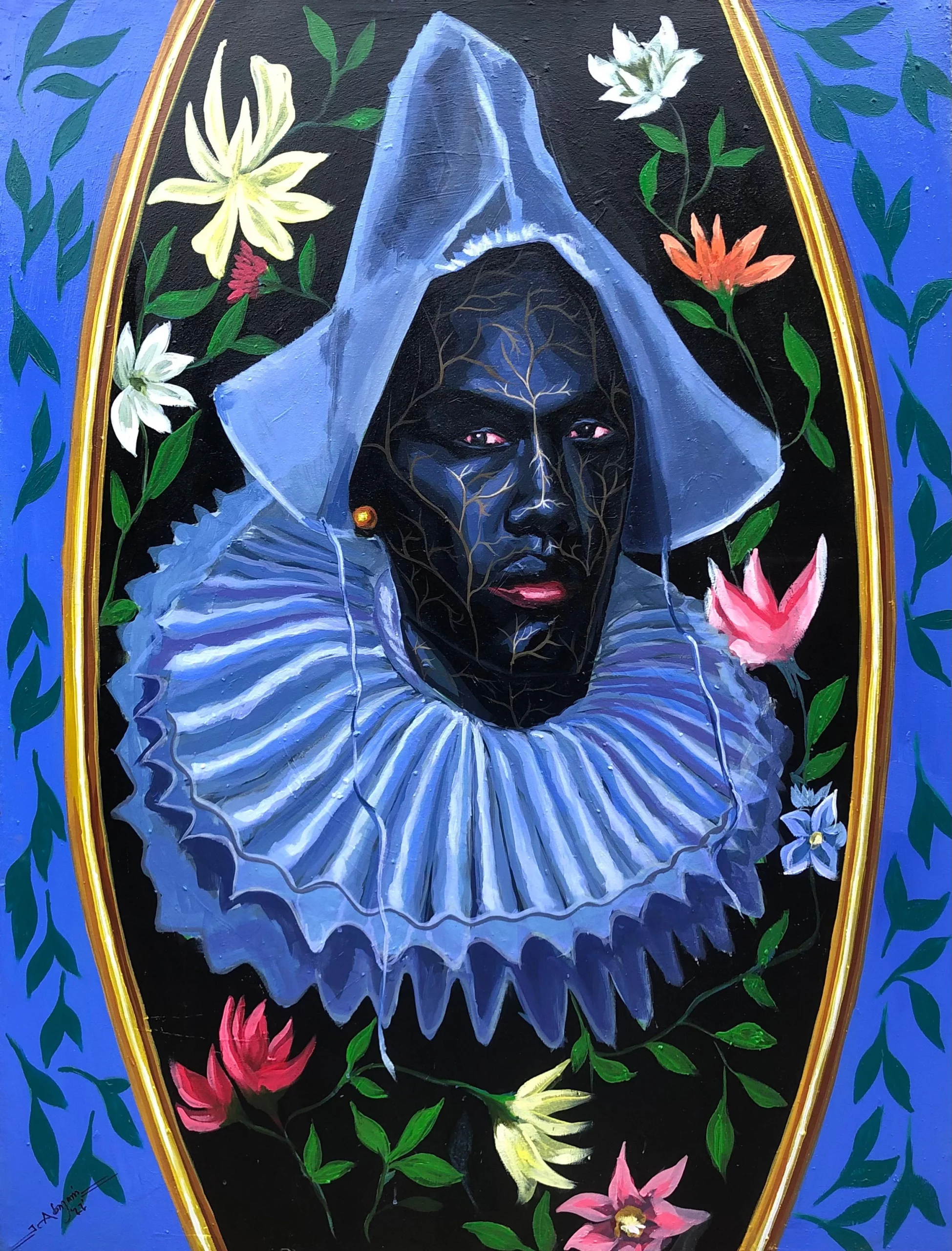 Ile labo simi oko
Acrylic on Canvas 121.92 h × 91.44 w cm
(2022)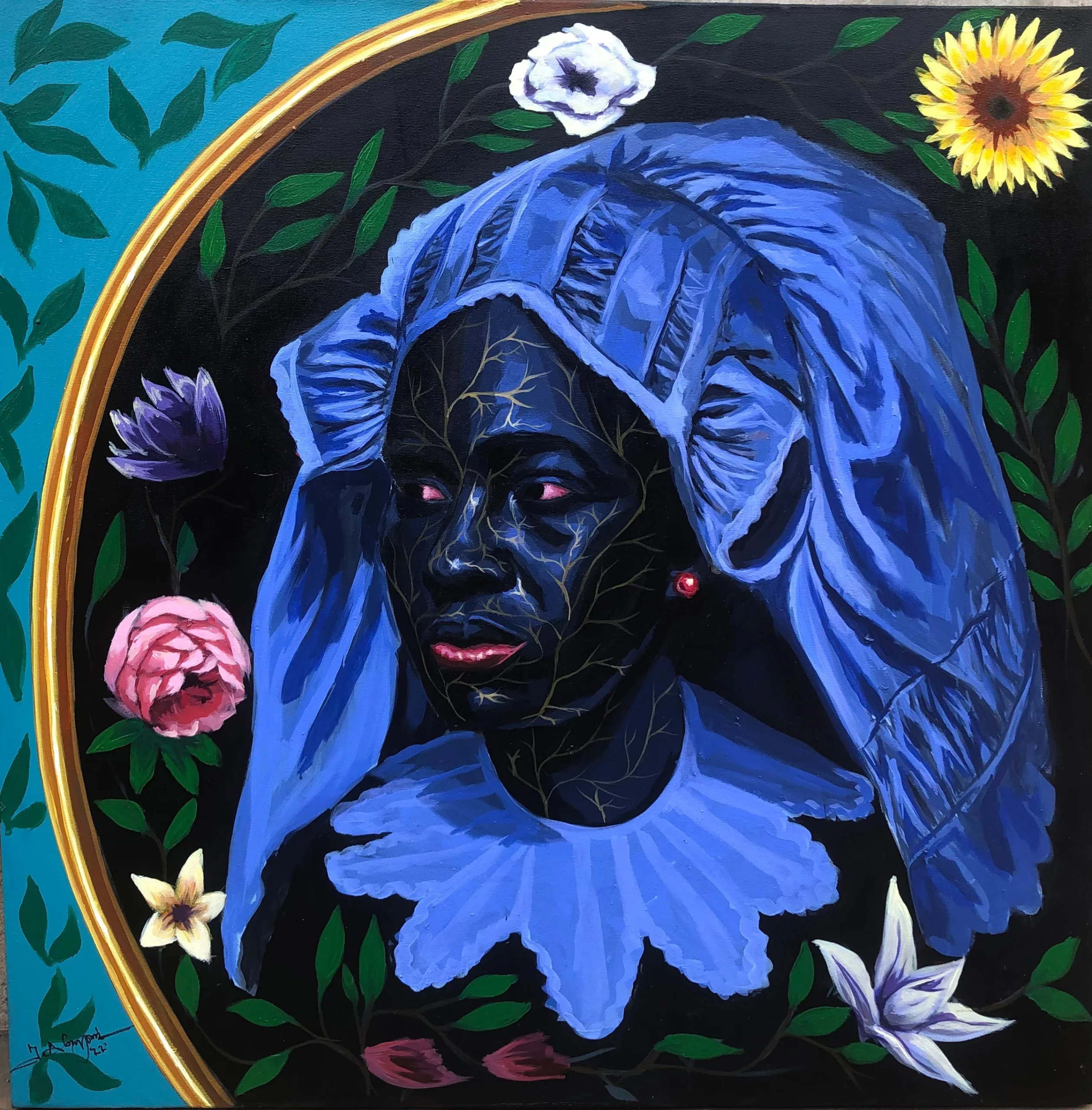 Self epiphany
Acrylic on Canvas 81.28 h x 81.28 w cm
(2022)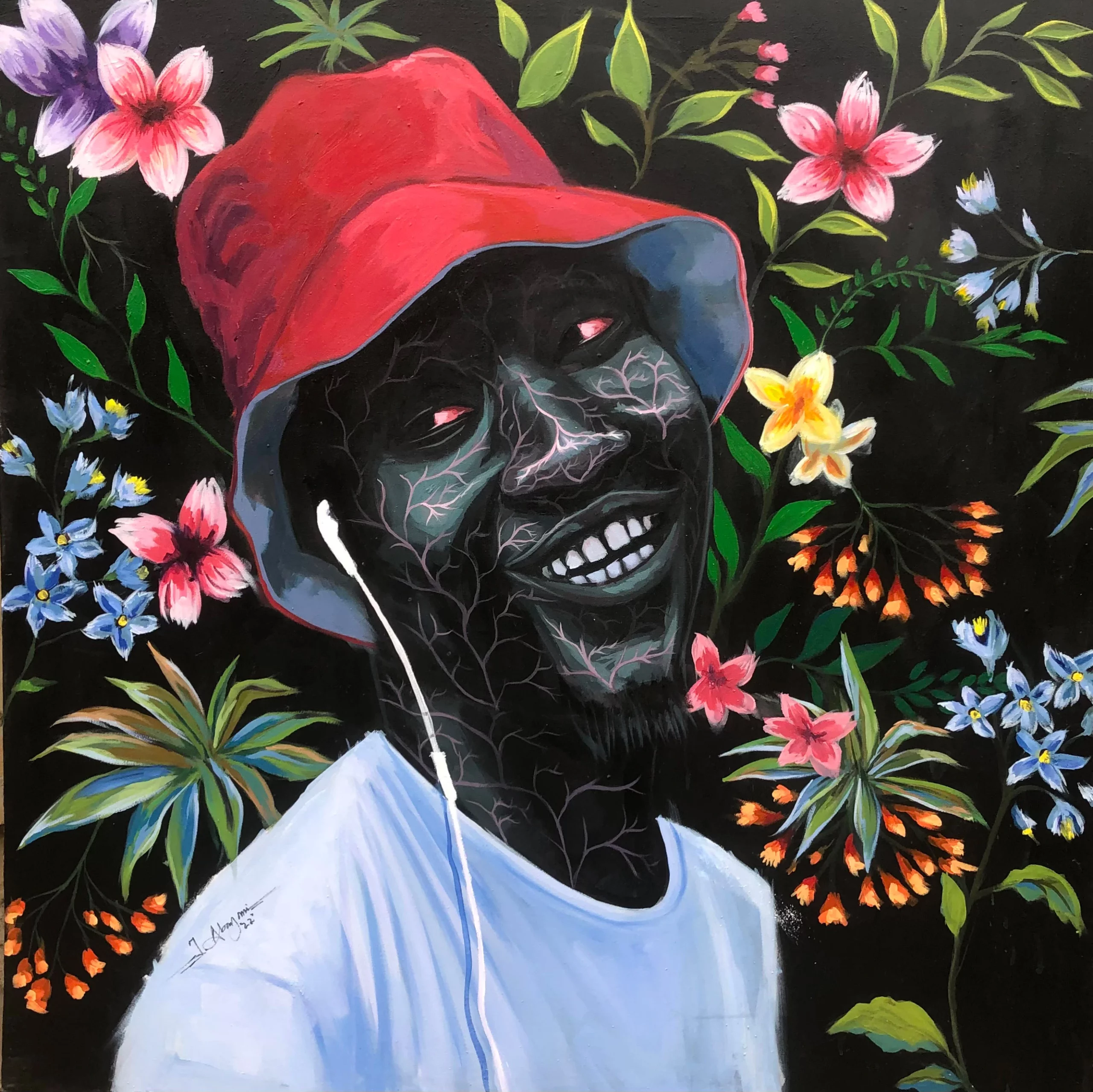 Euphoric state of mind
Acrylic on Canvas 91.44 h x 91.44 w cm
(2022)