OGIRIKAN ART GALLERY PRESENTS
Aphrodelique
(6+ 9 = Limitless)
The mind of an artist is a multiplicity of universes ever multiplying. When you have nine you have an expansive infinity of possiblilities, realities and universes. Ogirikan has brought an exhibition themed "6 + 3 = Limitless" in pursuit of this idea.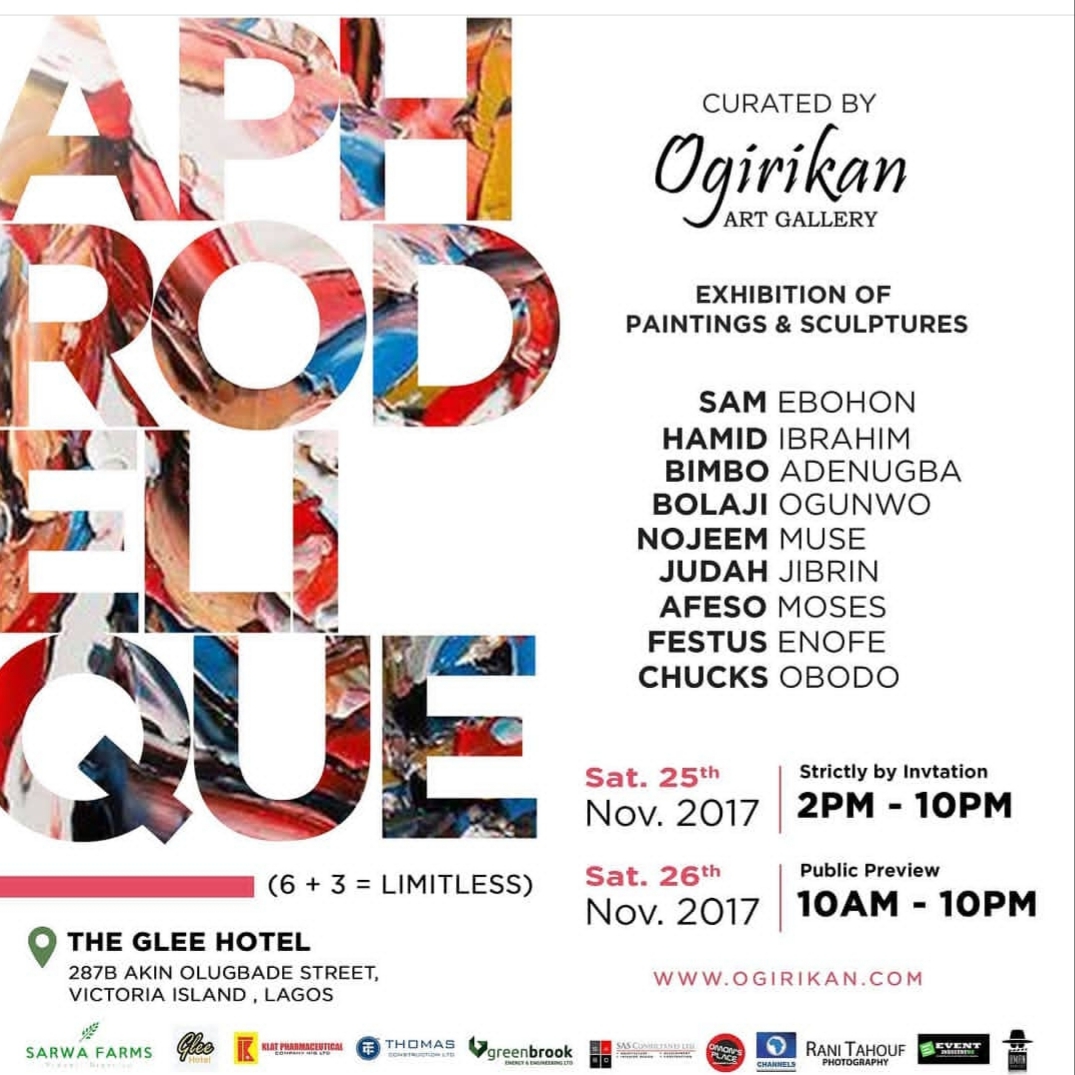 Featured Works
Browse some featured works from the exhibition below
6 = 3 = Limitless exhibition will be taking place on the following date and time.
Saturday November 25th
2pm – 10pm
Sunday November 26th
10am – 10pm