OGIRIKAN ART GALLERY PRESENTSAphrodelique (Entangled)
Entangled is a solo exhibition. The paintings in this exhibition are done by Adeyinka Adediran. Adeyinka has tried to show in his works the negative results of what happens when there is no love in relationships. To achieve this he has shown the two sides of the coin.
Therefore setting a scale of justice between our eyes.
A selfish partner in a relationship can result in a divorce at times.
He has also shown the benefit of true friendship, therefore leading to harmony. Teaching us to be our brother's keeper.
Without love, there can be no harmony, peace, and unity.  So a society lacking unity and values lose resources.
You are cordially invited to his first Solo Art Exhibition at Ogirikan Art Gallery.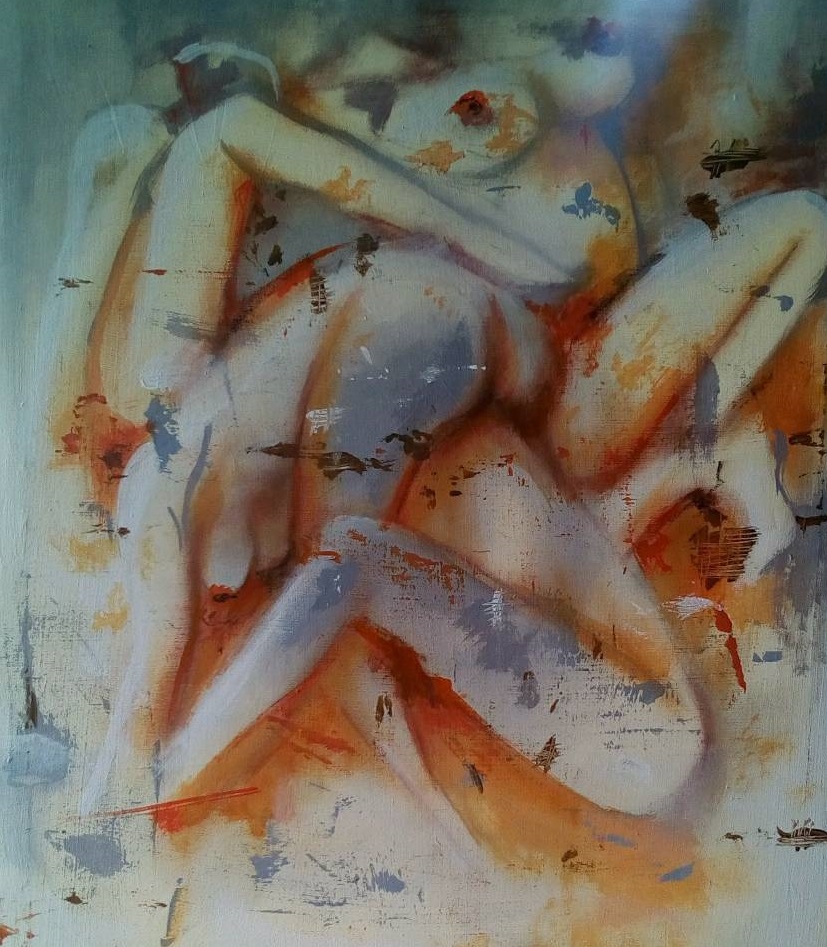 Featured Artist
Click to read featuring artist bio
Featured Works
Browse some featured works from the exhibition below
Entangled exhibition will be taking place on the following dates and times.
Friday July 20th
Grand Opening 10am – 8 pm
to
Sunday August 5th
10am – 7pm
Ogirikan Art Gallery 67, Awolowo Road Ikoyi Lagos