ARTIST PROFILE ADEYINKA ADEDIRAN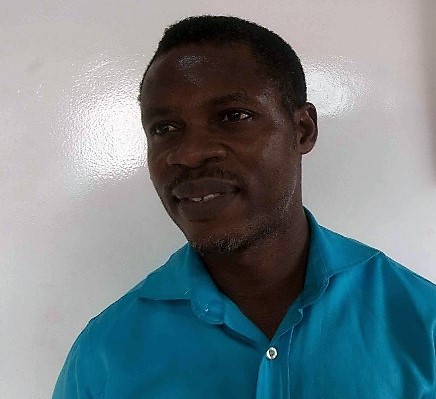 Adeyinka Adediran was born on October 15th 1975 at Amukoko in Lagos State, Nigeria. Had his O.N.D in General Arts 1995 and H.N.D in Visual Arts in 1998 at Yaba College of Technology. He proceeded his career as an art instructor in colleges and in high schools, exploring his experience as an advertising agency in graphic, printing and painting. He learnt mostly through experimenting and in so doing this it has encouraged him with total experience in the work of arts, which also helped him to focus his direction as an artist.
Adeyinka Adediran became a full-time studio artist in 2015 and has since cultivated a new system with more persistence in fine art, creating realistic paintings on canvas and on other ground surfaces. He is a very creative artist, whose creative vision abound in varying styles, with a variety of mediums, expressing different kind of awesome images as perceived in his mind's eye.
"After Hour"
Title: After Hour
Medium: Acrylic on Canvas
Size: 76 x 40.5 cm (20 x 16 inches)
Year: 2018
Glad the day's work is over. A time to catch up with the usual gabble and a bottle or two till we set for home.
– Adeyinka Adediran