Artist
Eyituoyomi Martins Ewetan
"Art is the bottle that captures time."
Eyituoyomi Martins Ewetan, a Nigerian-born artist with a background in civil engineering, has been on an artistic journey since his college days, where he first began sketching. Embracing a unique and dynamic approach to his multifaceted artworks, Ewetan builds his series from thumbnail sketches, playfully capturing caricature likenesses that form the foundation of his captivating narratives.
Fearlessly exploring his artistic vision, Ewetan blends abstract, figurative, and contemporary elements to weave compelling stories that delve into profound connections between individuals, self-growth, awareness, and cultural traditions.
Boldly utilizing colors, particularly Magenta, he crafts a vibrant visual language that speaks to the intricate interplay of life's complexities. Working primarily with acrylic on canvas, Ewetan infuses each brushstroke with authenticity and passion, fostering an intimate dialogue between himself and the medium.
Guided by his diverse experiences and inspired by the enchanting allure of music and architectural structures, Ewetan's artistic process is an introspective exploration, celebrating the richness of African heritage and the beauty of human experiences.
Through his art, Eyituoyomi Martins Ewetan aspires to ignite contemplation and appreciation for life's beauty and intricacies. With each series, he invites viewers to embark on a journey of self-reflection and understanding, finding solace and inspiration within the colorful tapestry of his creative narratives.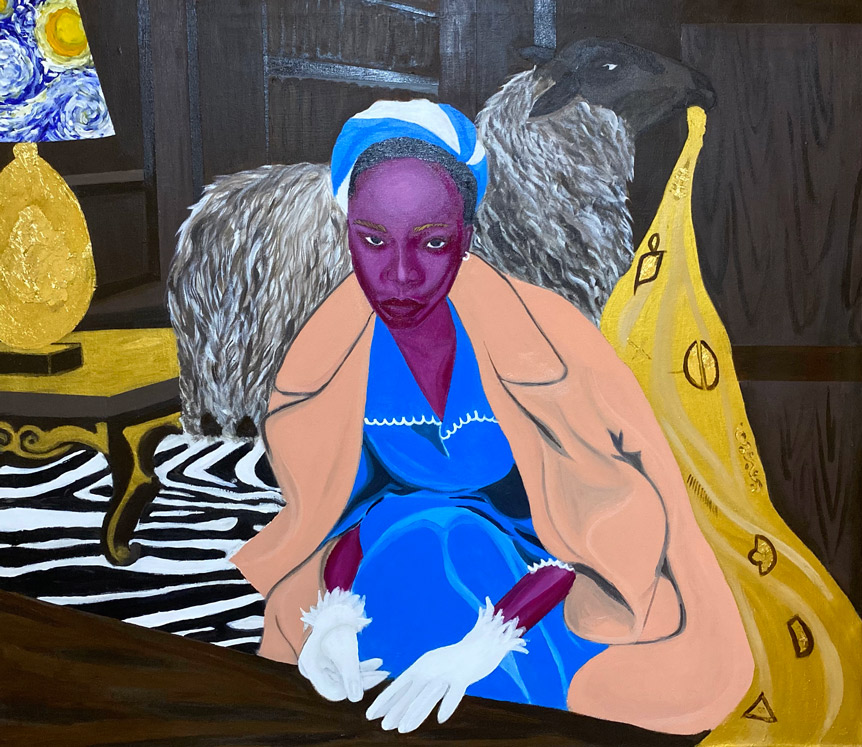 The Shepherd's Daughter
Acrylic on Canvas 86.36 h × 99.06 w cm (2023)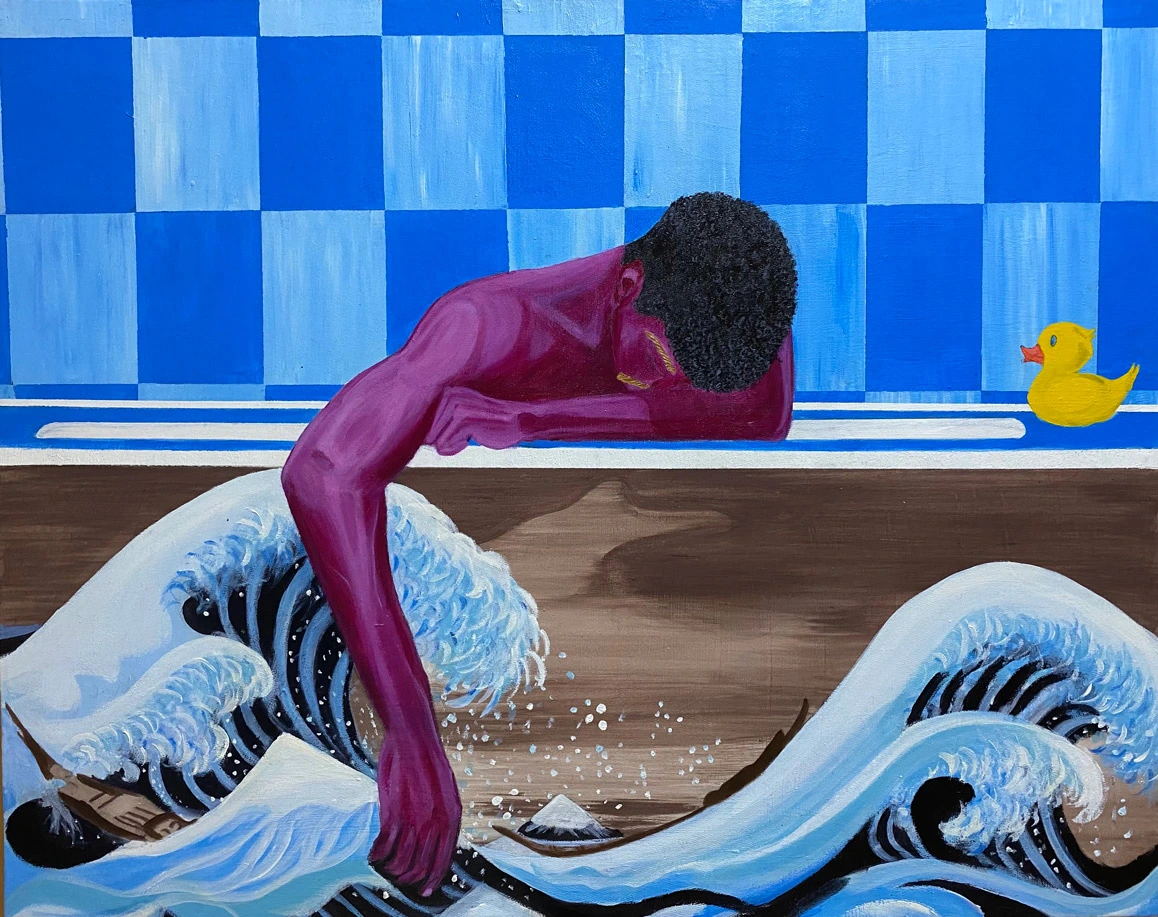 Transient
Acrylic on Canvas 77.7 h × 99.1 w cm (2023)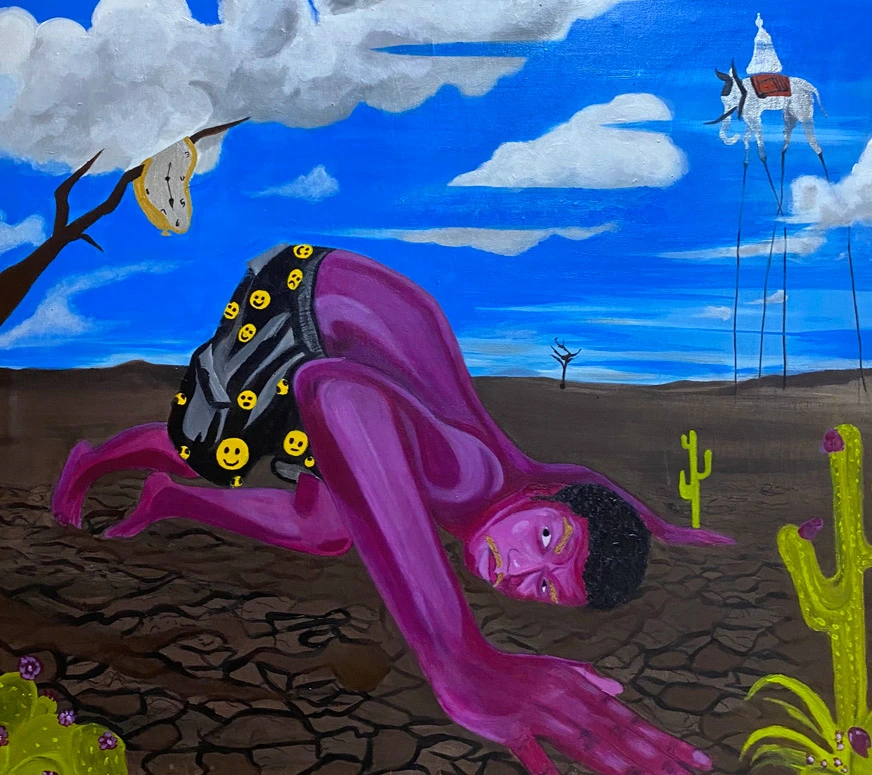 Ears to the Ground
Acrylic on Canvas 86.36 h × 99.06 w cm (2023)