Nifemi William born in 1990 in Lagos, Nigeria emerges as a distinctive voice in contemporary art, navigating the intersection of experimental and figurative abstract painting. His artistic expression deftly marries cultural heritage, imaginative impulses, and environmental resonances, resulting in a tapestry of narratives that defy traditional artistic boundaries.
Driven by an unrelenting spirit of innovation, William continuously pushes the frontiers of artistic exploration. This dynamic ethos infuses his creations with a sense of avant-garde experimentation, blurring the lines between form and concept. Employing abstract figurative elements, William crafts compositions that oscillate between personal introspection and collective contemplation, seamlessly integrating his cultural roots into the language of abstraction.
A notable facet of William's approach lies in his commitment to seriality. His artistic journey unfolds across series of works, where themes evolve and narratives deepen over time. This approach provides a nuanced lens through which viewers can engage with the gradual unfurling of his artistic intentions.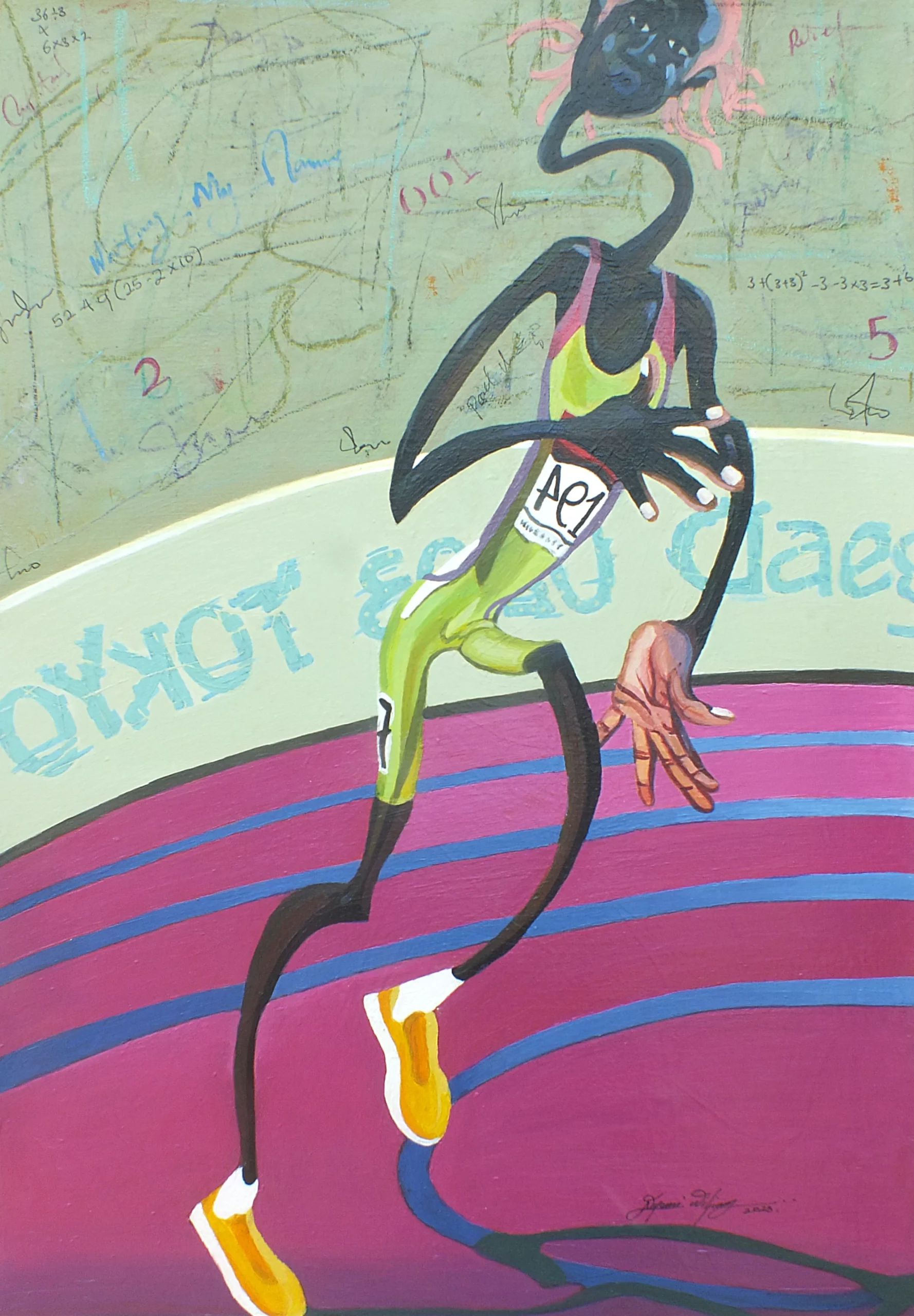 Glorious Strides 3

Acrylic on Canvas
81.28 h × 53.34 w cm
(2023)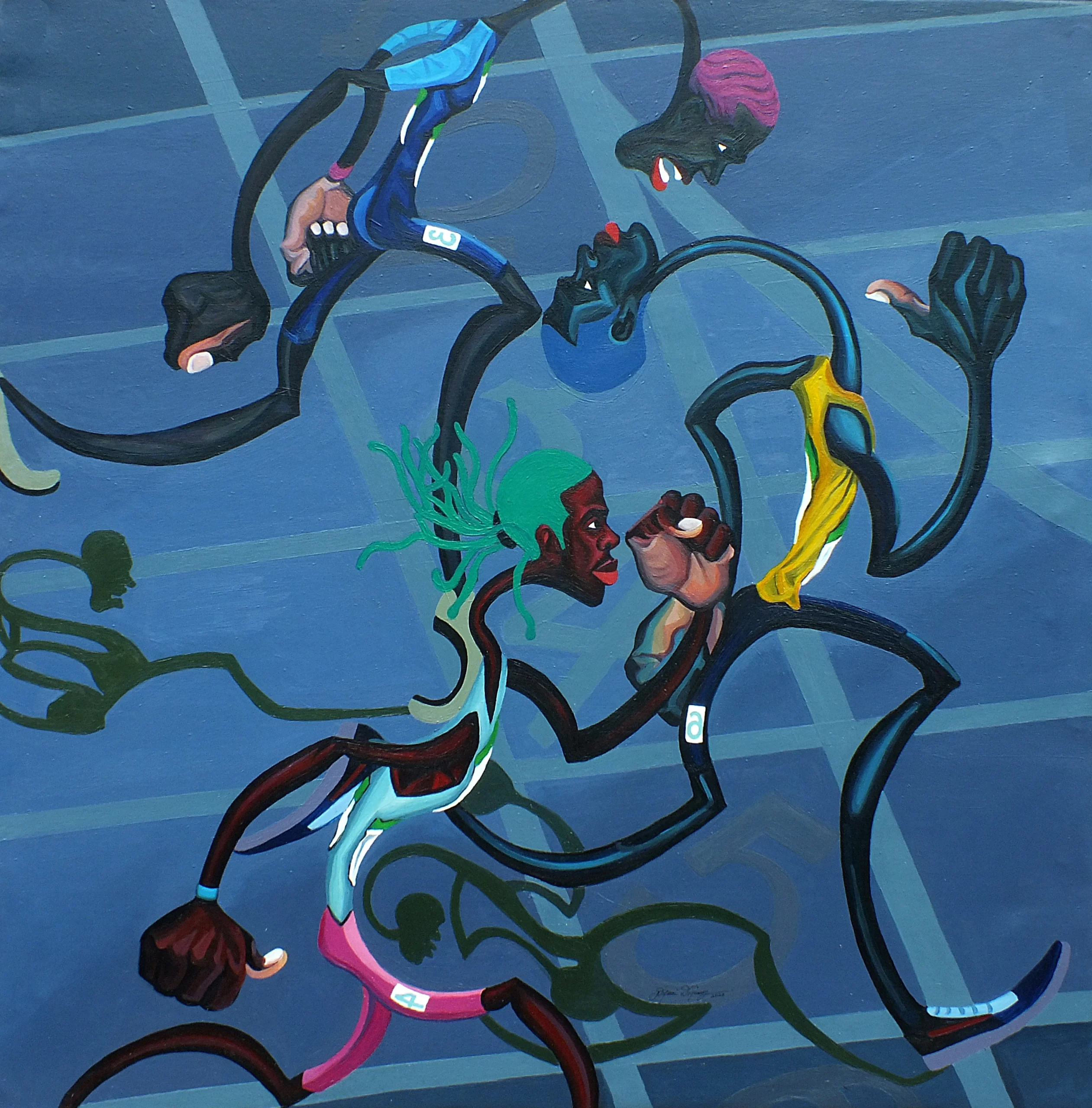 Glorious Strides 2

Acrylic on Canvas
121.92 h x 121.92 w cm
(2023)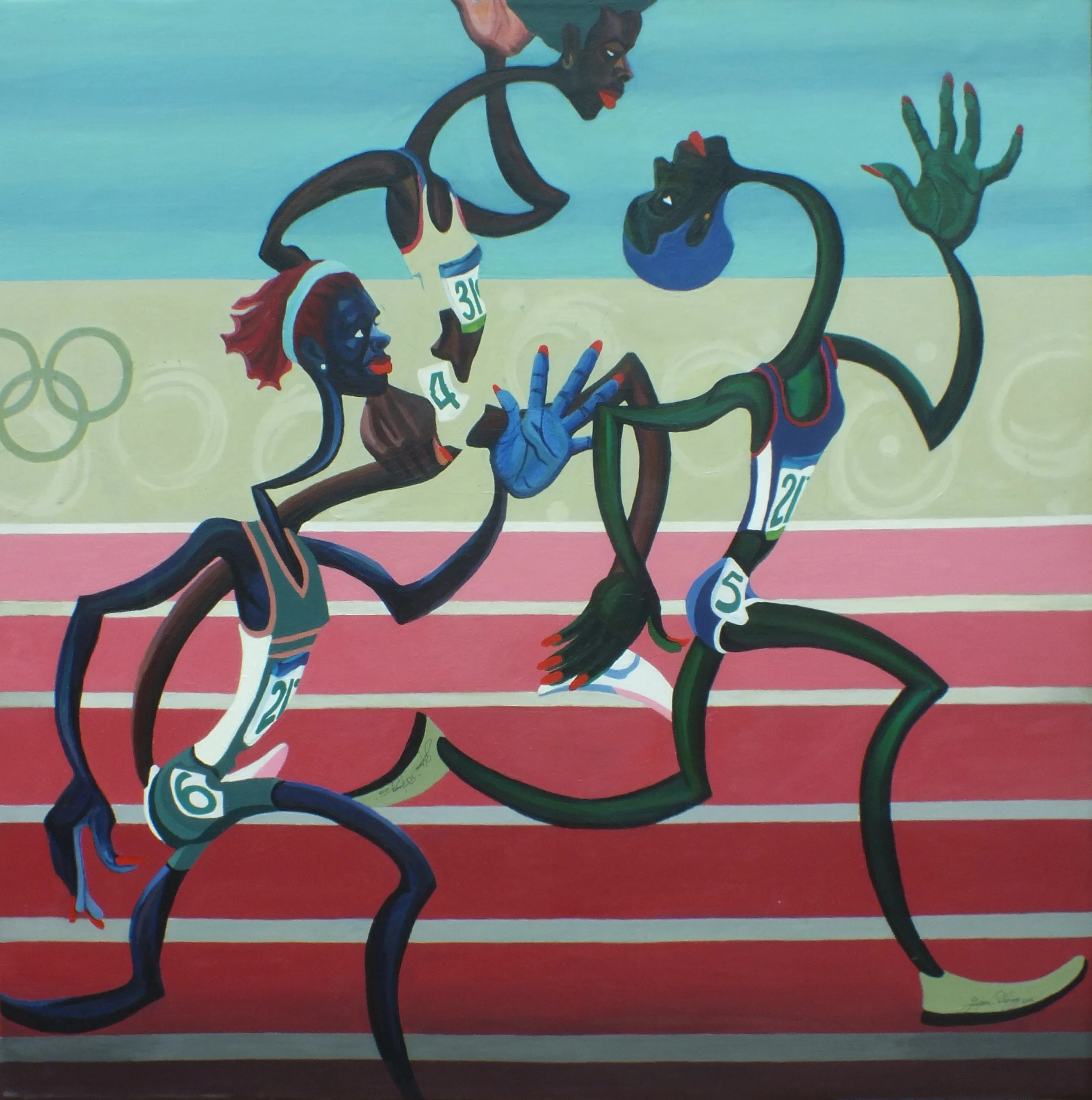 Glorious Strides 1

Acrylic on Canvas
121.92 h × 121.92 w cm
(2023)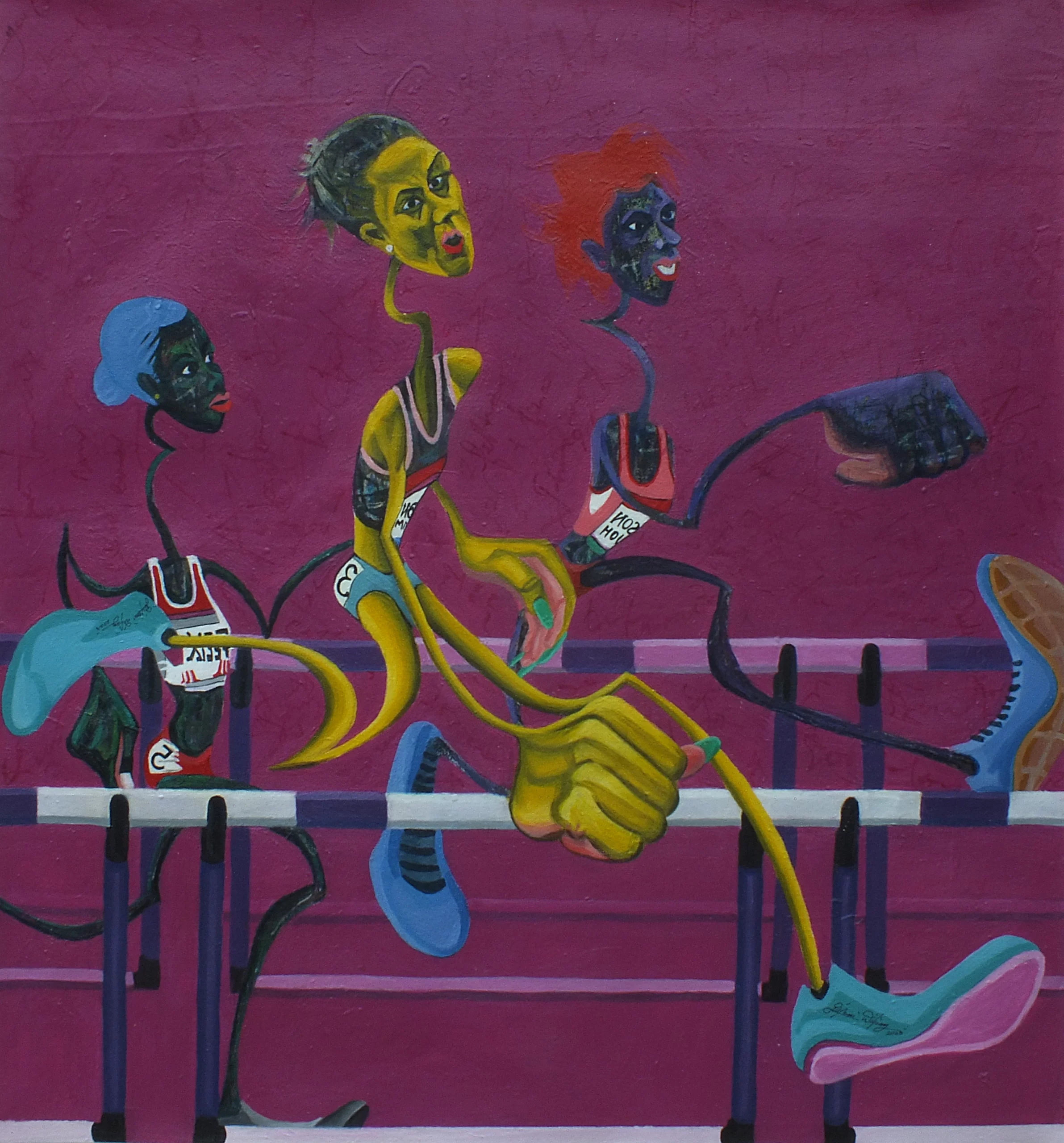 Glorious Strides 4

Acrylic on Canvas
81.28 h x 76.2 w cm
(2023)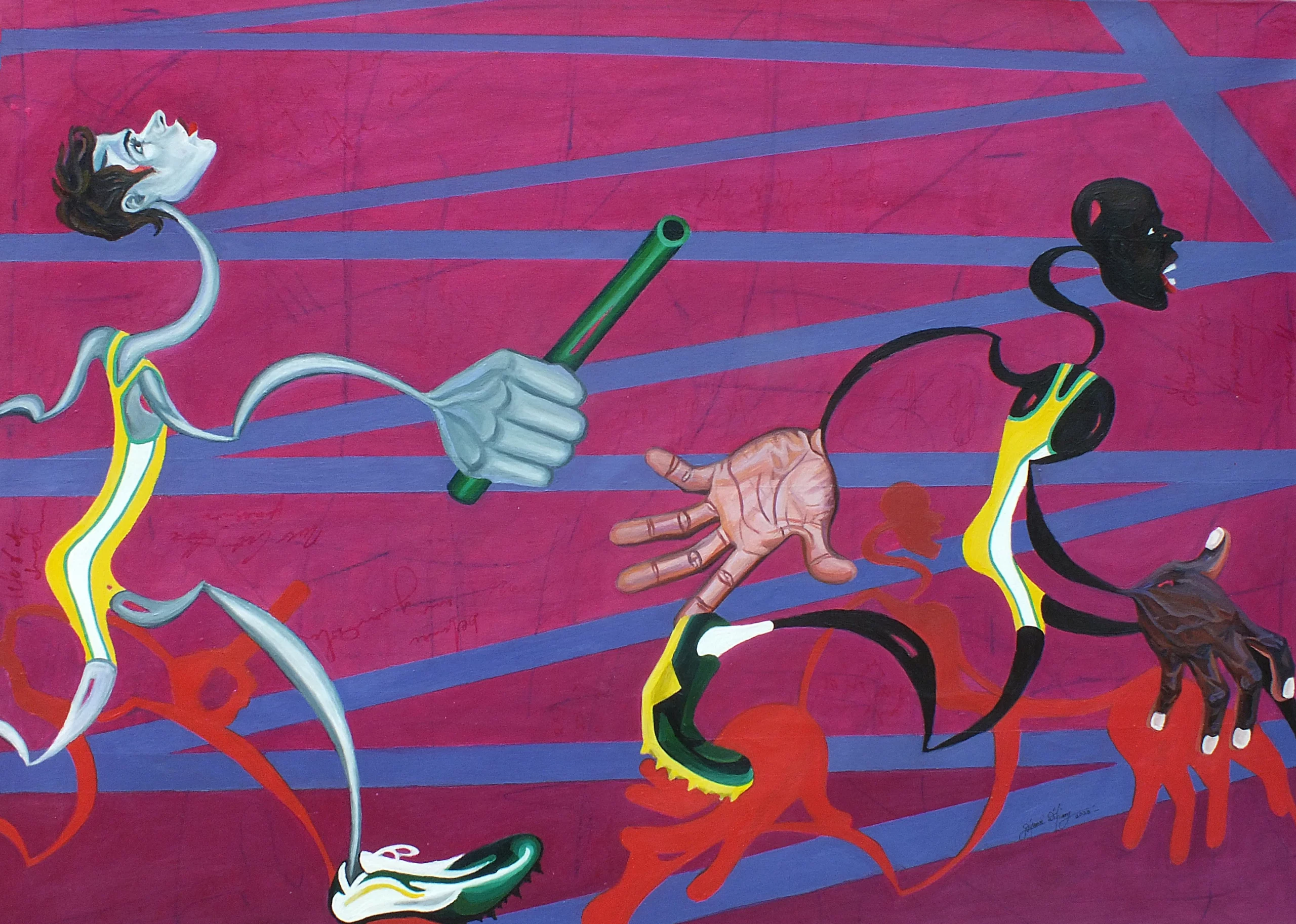 Glorious Strides 5

Acrylic on Canvas
78.74 h x 111.76 w cm
(2023)