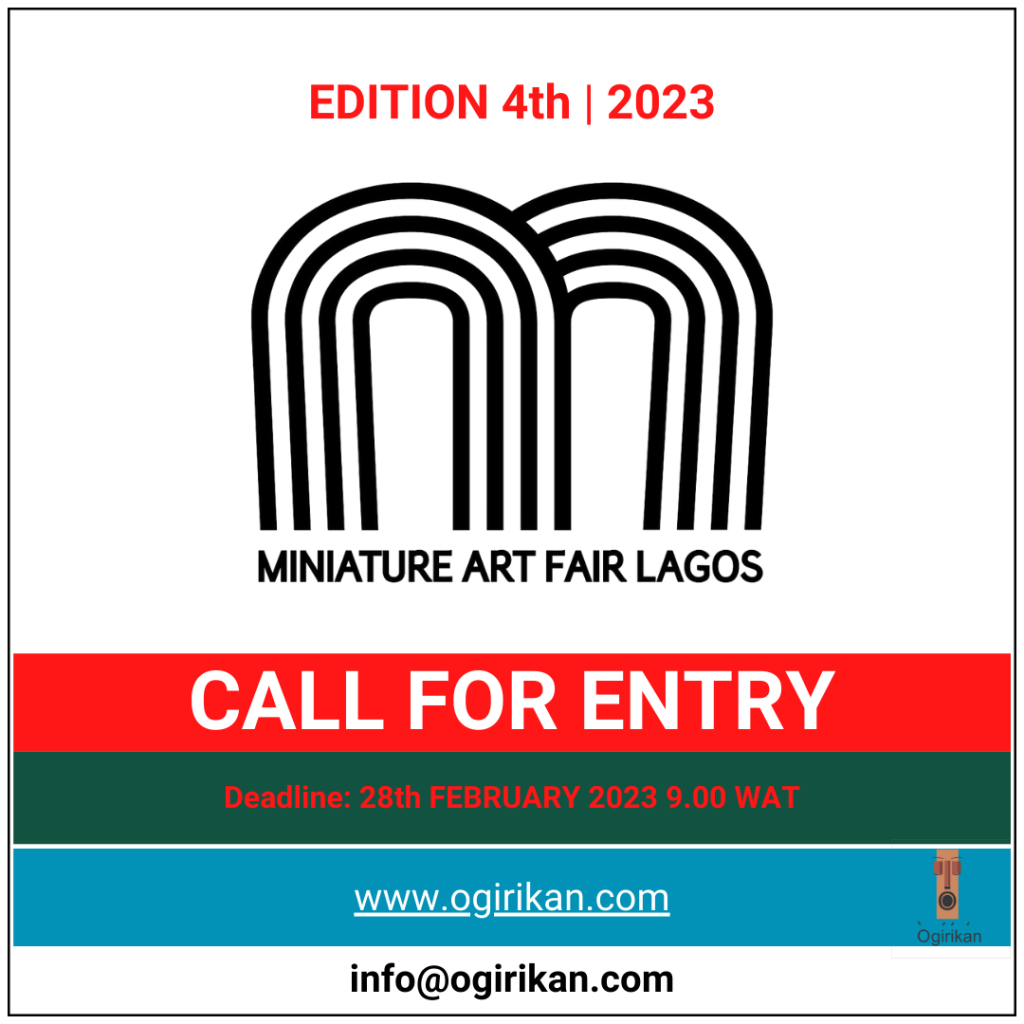 Ogirikan and Iwalewa Gallery is NOW ACCEPTING applications for the 2023 miniature art fair.  This call welcomes entries for solo or group creative performances, poets, photographers, painters and sculptors working in all mediums. We ask artists to step out of their comfort zone and develop new concepts within their practice. Applicants will be informed of the results on MARCH 6, 2023.
February 28, 2023, 9.00am WAT deadline for all applicants.
March 06, 2023, Notification to all applicants
April 08, 2023, thru April 10, 2023,  Art Fair
THE APPLICATION IS FREE!!!
Applications are reviewed and voted upon by Sam Ovraiti, Duke  Asidere and Eguasa Omodamwen
SALE AND LIABILITY AGREEMENT
The artist is responsible for transporting their work to and from the gallery. Artworks are only protected for the duration of the consignment.
Minimum of 2 artworks | Maximum of 6 artworks
Paintings and Drawings with frames  10 x 10 inches maximum.
Please note that this dimension is calculated with the frame and can be smaller in width or height.
Sculptures: Height inclusive of base should not exceed 10 inches maximum. All application should be emailed to info@ogirikan.com in a word document file only. We do not accept submissions in any other format.
Please feel free to contact us with any application-related queries before the deadline.
Don't forget to include your artist profile in your word document.
Iwalewa and Ogirikan gallery has been committed to supporting local contemporary artists in Nigeria on this platform. We welcome painters, sculptors, photographers, creative performers and live drawing sessions.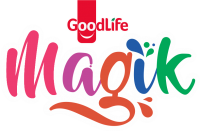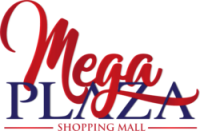 Mega Plaza Shopping Mall Nigeria